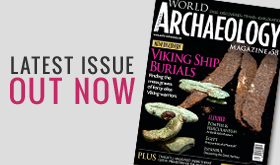 Archaeologists in Estonia have discovered the most extraordinary site: a mass grave comprising two Viking ship burials. They date to about AD 750, and bear witness to bloody battle on the shores of the Estonian island Saaremaa. A weary gang of warriors laid out their dead aboard one of the ships and covered them with [...]
Latest News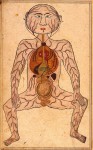 A rare collection of Islamic medical manuscripts has gone on display for the first time, illuminating medical traditions that developed in the Golden Age of Islamic culture, between the 9th and 17th centuries AD. Based at the Royal College of Physicians in London, and curated by Professor Peter E Pormann from The University of Manchester, The mirror [...]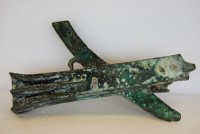 Detailed analysis of a 2,000-year-old bronze warship ram has shed new light on how the object was created and used. Discovered by British divers off the coast of Tobruk, Libya, in 1964, the Belgammel Ram weighs 20kg (44lb) and would have been part of a small Greek or Roman warship called a tesseraria. The 65cm (2'2″) [...]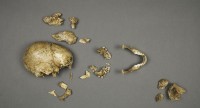 Ongoing excavations at Jamestown, VA, the first permanent English settlement in America, have revealed grisly evidence that within months of establishing the outpost, its desperate inhabitants had resorted to dismembering and eating a child. Contemporary written sources from Jamestown refer to the winter of 1609-1610 as the 'Starving Time', a devastating period when around 80% [...]
Latest Features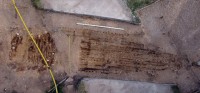 Revealing a grim cargo of elite Viking warriors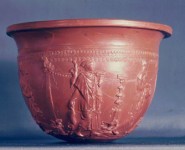 As a schoolboy, Philip Kenrick was hooked by the fine red Samian ware he found amongst the coarse indigenous pottery at a site on the Watling Street in England. Otherwise known as terra sigillata, its more handsome precursor comes from Italy, and was traded throughout the Roman world. After enjoying great popularity, it suddenly fell from grace. Why?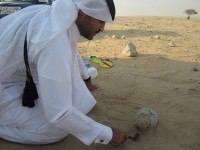 Qatar formed part of the 'southern route' out of Africa across the Arabian Peninsula when, at the height of the last Ice Age, much of the Arabian Gulf was open landscape. Now, pioneering research is looking for traces of those earliest migrations, as Kirsten Amor reports.
More Features...
Latest Travel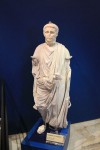 Just outside the fortified walls of Mdina, once the capital of Malta, are the remains of a fine example of a Roman townhouse. The Domus Romana was discovered by accident in 1881 by Dr A A Caruana, a pioneer of Maltese archaeology. But as we approached, the lure of the magnificent fortress city, perched high [...]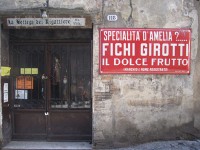 Rome is empty of tourists in late January; Umbria is even emptier, yet on most days there is sunshine for nine hours. Middle Italy's landscapes are brought into a blissful clarity by the low angle of the sun, which makes a trip outside the Eternal City utterly bewitching. Little over an hour north of Rome [...]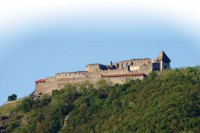 Forty minutes north of Budapest, on a bend in the Danube, occupying a strategic point on its western side, lies Visegrád. In Roman times, this was a heavily fortified stretch of the Pannonian limes, controlling some of the richest farming land in Europe. Today, though, its real fascination lies in how Hungary's smallest town became [...]
More travel Features...