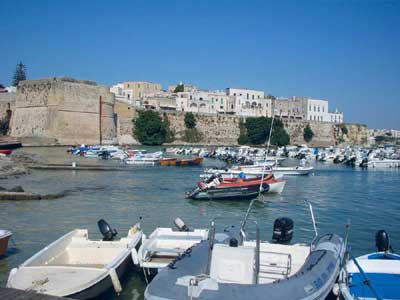 Cathedrals come in all shapes and sizes. Norwich has powerful Norman proportions. Chartres has glass windows that cast kaleidoscopic colours and images onto its congregation. A little less known is the cathedral at Otranto close to heel of Italy. Otranto's cathedral has a pavement that is a marvel to match the Bayeux tapestry. It is 30 years since I first discovered the raw imagery laid out in this Jack-in-the Beanstalk story across the floor of this Apulian fortress church. Gathered around a thick tree of life, the wild beasts and frolicking figures tell their tale in coloured tesserae. Thirty years ago Otranto was a dusty place, a stepping stone to the Orient across the Adriatic Sea, marooned south of the great cathedrals of Bari, Barletta and Trani, on the bleached white limestone plateau known as the Salento.
---
This article is an extract from the full article published in World Archaeology Issue 37. Click here to subscribe
Enjoyed this article? Click here to read more by subscribing to CWA magazine.