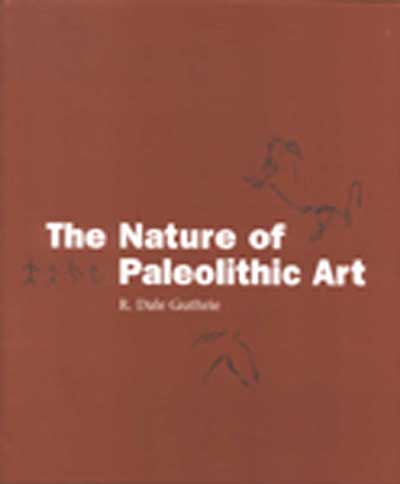 Animal bone reports can be dry stuff so it is good to see a spate of interesting books about the complex and always fascinating relations between humans and other animals. Dogs, horses and beavers have all featured in excellent recent publications but my choice is more general, R. Dale Guthrie's The Nature of Palaeolithic Art.
Professor Guthrie is a palaeo-zoologist, artist and hunter based at the University of Alaska, in Fairbanks. And his title means what it says. This is no coffee-table book, with the usual colour pictures of Palaeolithic Sistine Chapels. Instead there are hundreds of Guthrie's own informative drawings, illustrating the very varied quality of Palaeolithic art, the behaviour of animals and of humans. This is the ethnologist's and hunter's view of Palaeolithic art – the antidote to David Lewis Williams' influential paean to shamanism The Mind in the Cave (Thames and Hudson 2002). Most archaeologists, especially in Britain, have more empathy with shamans than they do with hunters, and some may find Guthrie's interpretations rather literal. Personally I found the book a brilliant blend of zoology, observation and art.
Finally, can I put in a plea to readers: support your local archaeological journal! You will find occasional gems like Rita Wood's study of the Romanesque chancel arch at Liverton which appears in the latest Yorkshire Archaeological Journal (vol 78, 2006). In this simple, out-of-the way church there is a remarkable set of carved stones, burgeoning with plants and animals, which illustrate the sermons of St Augustine of Hippo. Packs of faithful hounds, representing the Christian community, hunt the boar which is the devil incarnate. These Yorkshire animals are certainly not about stocking the larder – unless it is a spiritual one.
For more information on the Yorkshire Archaeological Journal, see: www.yas.org.uk
---
This article is an extract from the full article published in World Archaeology Issue 20. Click here to subscribe