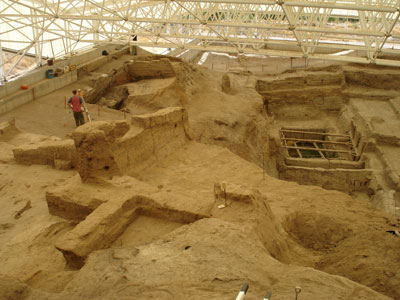 Twenty new cultural sites have been inscribed on UNESCO's World Heritage List, including the Church of the Nativity in Bethlehem.
Lying 10km outside Jerusalem, the site has been identified in Christian tradition as the birthplace of Jesus Christ since as far back as the 2nd century AD, and 4th-century mosaics survive there from the first church that was built on the site.
Other sites granted protected status at the 36th Annual Meeting of the World Heritage Committee include the Yuan Dynasty capital of Xanadu in China and the Neolithic site at Çatalhöyük (see CWA 47).
---
This article is an extract from the full article published in World Archaeology Issue 54. Click here to subscribe