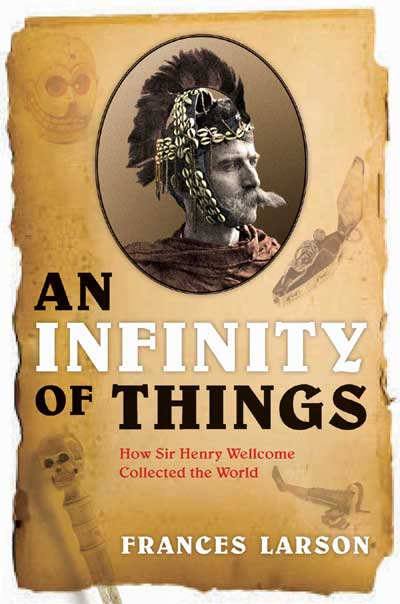 Visitors to the Wellcome Collection in London's Euston Road cannot fail to be intrigued by the man behind it, the American-born pharmaceutical entrepreneur and philanthropist Sir Henry Wellcome.
At his death in 1936, he owned a grotesquely overwhelming collection of objects, the variety and quantity of which the world had never seen. Warehoused and largely uncatalogued in different parts of London, virtually none was on display, despite Wellcome's long-term dream – more like a mirage – of a 'complete' museum on the history of illness and health. Most are now dispersed to museums around the UK and abroad. One bizarre photo in Frances Larson's book – looking like the aftermath of some long-forgotten colonial war – shows weapons, spears, and shields collected by Wellcome filling the entire floor and walls of the Duveen Gallery at the British Museum, for selection by curators from other museums in 1955.
The aptly titled An Infinity of Things is not a biography of Wellcome, but a biography of his collection. Larson is an anthropologist and historian who has previously written about the Pitt Rivers Museum at Oxford. This is a beautifully illustrated, well-researched, readable, penetratingly honest book about a strange and ruthlessly acquisitive tycoon.
---
This article is an extract from the full article published in World Archaeology Issue 38. Click here to subscribe