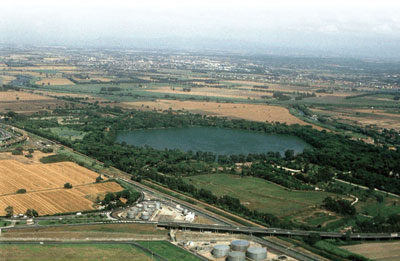 To the south west of Rome, at the mouth of the Tiber, archaeologists from Southampton University and the British School at Rome have been excavating at Portus, the huge Roman port (twice the size of Southampton's modern harbour). It was through this port that Rome's luxury goods and essential grain supplies were imported from all over the empire.
Now, the team have uncovered a Roman amphitheatre, similar in diameter to the Pantheon in Rome, which could have held up to 2,000 spectators and was probably built for private entertainment. Professor Simon Keay, the project director, said that 'its design, using luxurious materials and substantial colonnades, suggests it was used by a high-status official, possibly even the emperor himself'.
A full report on the find will appear in a future issue of CWA.
---
This article is an extract from the full article published in World Archaeology Issue 39. Click here to subscribe