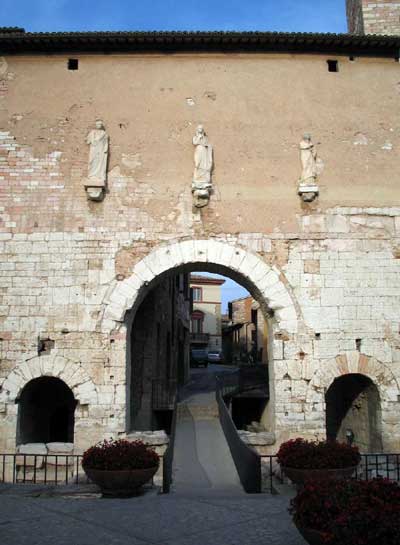 I always associate good food with good archaeology. A good dig needs good food. Better still if the good food is accompanied by excellent beverages. My introduction to excavating with Italians taught me this with a vengeance. My dig in Italy boasted a trained chef but we ate English fare – vegetable curries, overcooked meats (when we could afford them), etc; but my first excavation managed by Italians boasted warm cornetti and frothy cappuccino for breakfast, exquisite bread, cold meats and mouth-watering cheeses for lunch which, sampled with an adequate quantity of silky Chianti, dulled the aches and pains. Dinner, of course, was a five-star gourmet indulgence; never curry. The contrast was so startling that some of the seasoned diggers who had progressed from English austerity to the Italian pleasure began to complain about the wine or the cheeses or the quality of the prosciutto. Truth be told, these diehards were just baffled by sumptuous living, as they saw it! Well, of course, my Italian colleagues were equally puzzled. This was not sumptuous living; this was a standard any Italian felt duty-bound to uphold. Not unnaturally, I empathised with my Italian colleagues. Very soon, travelling from project to project, I began to imagine where I should like to dine, even if this was no more than a whimsical fancy and the evening's engagement was in fact in some dank, dark Balkan dive.
An appetite for Spello
My benchmark is Il Molino at Spello in Umbria. Forty years ago, Glyn Daniel wrote passionately about the hungry archaeologist in France (The Hungry Archaeologist in France, Faber & Faber 1963). I appreciate French cooking, but autumnal fare in this Umbrian restaurant takes some beating. More to the point, it is two hours from Rome, and a stone's throw from the early Renaissance glories of Assisi and Perugia. Spello, too, was also a Roman and Medieval town of genuine importance. But it is Il Molino rather than Spello's archaeology which brings me back time and time again.
From the outside Il Molino looks nothing special. Located on the Via Cavour which bisects the town, and opposite the four-star Hotel Palazzo Bocci (a wonderful place to stay), it is also a few doors up from the imposing Santa Maria Maggiore, a church graced by the exquisite and mesmerisingly vivid Capella Bagioni painted by Pinturicchio.
Il Molino is little more than the vaulted ground floor of a 14th-century town-house. A large open fire dominates a serene room which has been divided into segments. But it is the gastronomy that lures me back. Divine locally produced white wines to start with; then, cold meats from all the great butchers of central Umbria, including aromatic salamis from Norcia in the mountains above Spello. All followed by home-made pastas with lyrical names, garnished of course – as it is autumn – with fungi porcini, the emblematic dish of Spello. Yet somehow fungi porcini here, gently nurtured in a virtually invisible yet fragrant delicate sauce, amounts to a few moments when magic becomes the norm. But the main course is hardly disappointing, given the wide choice of options, the prince of these being cinghiale – wild boar – and any number of other wild creatures sautéed or grilled over the open fire. Then there are home-made sweets, many bathed in the liquors and wines of this region – glorious specimens that leave you caressed and sad only that this experience is close to conclusion. Il Molino does not offer a feast – that is the fare of Oxbridge colleges; its essence is a highly thoughtful siege upon one's senses, testing the palate with subtle ingenuity. And it does not cost an arm and a leg, far from it.
---
This article is an extract from the full article published in World Archaeology Issue 33. Click here to subscribe