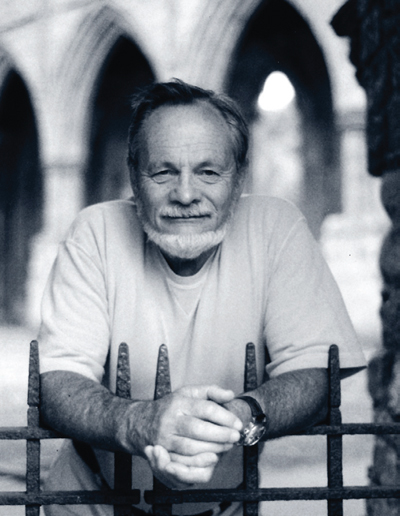 Freezing on Kodiak
My travels sometimes take me to relatively exotic places, like a recent brief stay on Kodiak Island, Alaska, which is a hotbed of archaeological research. Some of the earliest maritime societies in the arctic flourished here 7,500 years ago, not as early as at Anangula out off Umnak Island in the central Aleutians, where fishers and sea mammal hunters dwelt 9,000 years ago or more, but pretty early all the same. The small but extremely active Alutiiq Museum in Kodiak is doing all it can to preserve traditional native culture and is well worth a visit. Director Sven Haakanson and his colleague Patrick Saltonstall took me on an archaeological tour, which revealed local field conditions. We examined a midden and house pit dating to about AD 1500 at the back of a bay where it was blowing 30 miles an hour or more and snowing. I wager the wind chill factor was near zero. Not my favourite field conditions, but fascinating all the same, especially since Patrick found an incised pebble eroding from the midden.
We also visited an historic site from the Russian contact period dating to the 1820s, probably an Aleut hunting camp. A more sheltered location, but it was distressing for different reasons. Irresponsible All Terrain Vehicle drivers have careered over the middens and carved deep ruts into the deposits. What can one do to regulate such behaviour? I realised once again how here, as everywhere else, archaeological sites are under threat. Nevertheless, it was a wonderful day, revealing dynamic, ever-changing maritime societies and the complex shoreline topography that helped govern where village sites prospered.
The case of ORA-83, Orange County, CA
Returning to the destruction issue, there's a curious apathy abroad among many archaeologists, surrounded as they are by inexorable destruction of the archives of the past. Orange County, California, is a case in point, once home to some of the densest concentrations of coastal sites in southern California. Few of the vast wetlands that lay just inland from the Pacific still survive intact. The powerful forces of land development press on the undisturbed settlements that remain. The Bolsa Chica wetlands in the city of Huntington Beach, south of Los Angeles, were saved by the herculean, largely volunteer, efforts of the Bolsa Chica Land Trust. Much of the wetlands are still intact but developers have their eyes on the few undisturbed plots overlooking it, where they want to change the land zoning and build suburban mansions.
There is a huge complex of inadequately explored archaeological locations overlooking Bolsa Chica, most of which now lie under housing. A few tracts remain, including site ORA-83, part of which lies on an undeveloped bluff. The site is considerably disturbed, but some intact deposits survive, a priceless archive of the so-called Milling Stone Period, with occupation said to date back at least 9,000 years. Still largely unpublished surveys and excavations elsewhere on the site have revealed concentric circles of human burials, and undisturbed traces of other ceremonial activities, so it is clear this was a major area both for settlement and for ceremonial activities.
---
This article is an extract from the full article published in World Archaeology Issue 42. Click here to subscribe