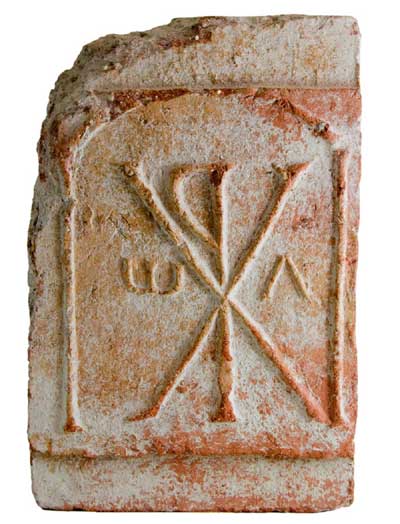 The latest exhibition at The Bible Lands Museum in Jerusalem, entitled Three Faces of Monotheism, is dedicated to the symbols of Judaism, Christianity and Islam. On display are architectural elements, jewellery, ritual objects and other items ranging from the 3rd to the 13th centuries AD. The exhibition reveals how each religion represented itself to the outside world through a wide range of similar symbols.
For example, the star has served as a symbol of the cosmic order or celestial light in many religions and eras. Thus, for example, in the Jewish Hasmonean period (166-63 BC) a five-pointed star was stamped on the royal coins and on the handles of implements as a symbol of Jerusalem. Later, Jesus proclaimed himself 'the light of the morning star' (Revelation 22:16) and the star often appears in Christian Byzantine artwork.
With the advent of Islam in the 7th century AD, Islamic artists also made much use of this motif. The five-pointed star, for example, appeared as a symbol of their Umayyad capital city on coins minted in Ar-Ramla in 708-718 and on coins from Jerusalem in 738. In addition to the five-pointed star, a six-pointed star was also used. It assumed special magical significance in Islamic culture in the 9th century after it became a symbol of the power given by God to King Solomon. In the Mamluk period (1250-1517) the five-pointed star became increasingly popular as a defence symbol, conceivably because of the adoption of the sixpointed star (Shield of David) by the Jews in the 13th and 14th centuries as a symbol of their culture.
In the course of time, and particularly after the rise of Zionism, the five-pointed star gradually replaced the six-pointed star as a specific Islamic symbol. For example, in 1953 the Kingdom of Morocco substituted the six-pointed star on its flag with a five-pointed star.
Thus the exhibition explores many symbols and their various use in the three religions. As an additional example, it is interesting to discover that the menorah – the nine branched candelabrum – which is today thought of as an exclusively Jewish symbol, also once featured in Christianity and Islam, representing a message of light and hope in each one of the three religions.
The Bible Lands Museum, located in the heart of Jerusalem's museum row, has dedicated itself to exhibitions and programmes that highlight the history of the region and the peoples who have lived there. It was the vision of its late founder, Dr Elie Borowski, to present a universal institution where people of all faiths would be welcome to learn and understand our shared history. The exhibition is set to run until next summer.
For those who cannot make it to Jerusalem, an exhibition catalogue, published in Hebrew, Arabic and English, is available from The Bible Lands Museum. Please contact them at [email protected] or visit The Bible Lands Museum website at: www.blmj.org.
---
This article is an extract from the full article published in World Archaeology Issue 25. Click here to subscribe