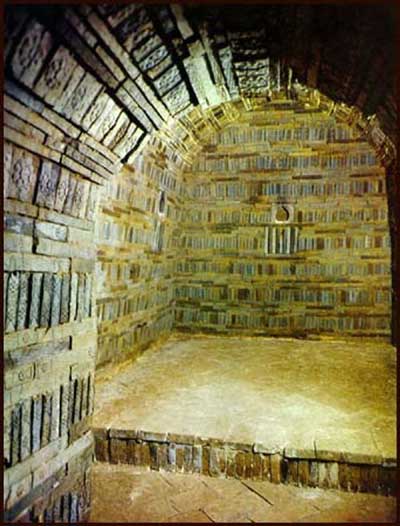 At Gongju, in south Korea, the tomb of King Muryong has been discovered, untouched since it was sealed up in AD 529. Muryong was king of the Baekje, one of the three kingdoms of Korea's greatest period, when from the 4th-9th centuries AD, it was one of the world's leading nations.
Here we see (left) the crown of Muryong's queen, one of the finest examples of the art of the Korean goldsmith.
Right is the tomb layout, as reconstructed in the museum, with the reconstructed coffins of the King and Queen at the far end.
---
This article is an extract from the full article published in World Archaeology Issue 8. Click here to subscribe