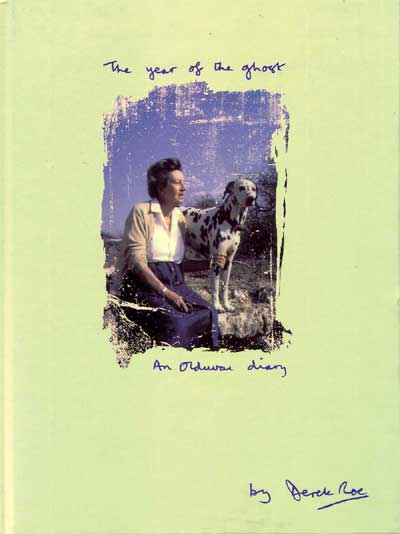 The year of the ghost
Derek A. Roe, Western Academic & Specialist Press for Beagle Books, £14.95
In 1983, Derek Roe became a ghost. Derek was at the time 46 and a rising figure in the world of Old Stone Age Archaeology at Oxford; but he was also well-known as a writer, so he was commissioned to go out to Africa and to ghost-write the autobiography of Mary Leakey.
At the time Mary Leakey (1913-1996) was the grande dame of African archaeology. She rose to fame as the wife of the charismatic Louis Leakey, 10 years older than herself, whom she met at Cambridge aged 20 and who carried her off and married her – to the scandal of all, as he was already married and had to divorce his wife first.
It proved to be a highly successful marriage: Louis Leakey was the great Palaeolithic archaeologist who kept finding sites and 'Men' in Kenya, and then toured the world raising funds and enthusing everybody. As an archaeologist he was, however, somewhat slap-dash and Mary was the perfect wife, who became the meticulous archaeologist who kept everything together – as well as bringing up three splendid sons, of whom Richard Leakey has become the best-known. Home was the Olduvai Gorge in Kenya, one of the birth places, perhaps the birth place of man. And Mary, in carrying out her wifely excavations, found not only Proconsul (the last of the monkeys? ) but also Zinjantropus ('nutcracker man') and a host of other crucial fossil remains.
In 1972 Louis Leakey died, and Mary Leakey came into her own. Although notoriously reticent – whenever a strange car was seen approaching the house, she promptly decided that she was sick – she nevertheless took to the lecture circuit, and found that not only was she rather good at it, but even rather enjoyed it. However, by 1983 money was tight. The solution was to write a best selling autobiography, and her publisher, George Rainbird, suggested that she acquire a ghost. Derek Roe, who had already met her occasionally, volunteered for the post and thus in 1983 spent three long spells in Africa, writing the autobiography by day and then agreeing the text with her in the evening – and at the same time compiling a diary of his experiences and the amazing wild life that wandered in and out and around the camp.
The project eventually had a somewhat unsatisfactory ending. Derek delivered his manuscript, but when Mary began to go through it, she also began to re-write it, and the eventual text was almost all Mary, and Derek's 'colour' had almost all become black and white. The book was published as 'Disclosing the Past' but had only a modest success. Derek meanwhile went on to run the highly successful Quaternary Institute at Oxford and to become Professor of Archaeology.
Derek nevertheless had enjoyed his Olduvai experiences, and in The Year of the Ghost he looks back on his experiences. He begins with a fine sketch of Mary Leakey, and a welcome account of Olduvai gorge itself, but the main part of the book are his diaries, concentrating in particular on the wild life. It is pity, perhaps, that the pictures are not bigger, but it is a charming book which gives a fascinating insight into a rather important episode of 20th century archaeology.
---
This article is an extract from the full article published in World Archaeology Issue 5. Click here to subscribe