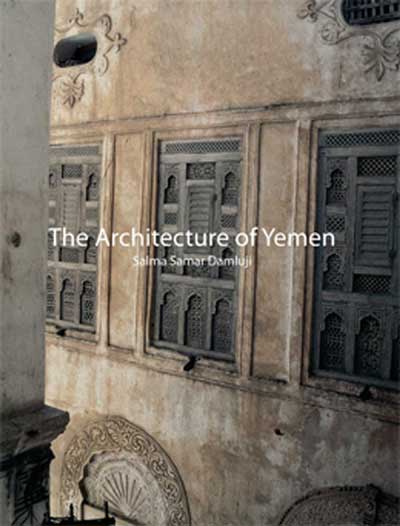 When it comes to durability and aesthetic appeal, the master builders of ancient Yemen knew a thing or two about sun-dried mud. And their accomplishments hold lessons for modern developers in Arabia, according to Iraqi architect Salma Samar Dalmuji.
Lavishly illustrated with striking images of mud-brick city towers, mosques and desert palaces, The Architecture of Yemen investigates the techniques that produced the world's first skyscrapers, a millennium and more ago. It celebrates the building methods that fashioned cities in perfect harmony with the local landscape, using materials from the earth and rock on which they were constructed: mud, stone and local plants and trees.
Salma's book pursues a line advocated in the 1990s by William Facey in Back to Earth: Adobe Building in Saudi Arabia (Al-Turath, Riyadh) which charts the building of a mud-brick Najdi farmhouse outside Riyadh and makes the case for traditional methods as a viable, practical and sustainable alternative to modern materials such as concrete. Once owned by the late King Faisal, the building now belongs to Prince Sultan bin Salman Al Sa'ud and is still in use today.
In The Architecture of Yemen Salma contends that the vernacular style has an important role to play in modern development; a conclusion reached in the course of 20 years' research in the country's cities and hinterlands. Her work has given her access to locations previously closed to architectural historians and includes extensive interviews with builders versed in the techniques and traditions of their predecessors.
Historians, planners and architects will find much useful detail in The Architecture of Yemen and the general reader much charm in the beguiling photos. In addition, those concerned by the rash of more recent and hasty development will find some hope for the inspiration of a new generation of master builders in Yemen and the Gulf.
Review by Sharon Sharpe, a writer specialising in Arabian heritage, art and culture.
---
This article is an extract from the full article published in World Archaeology Issue 27. Click here to subscribe