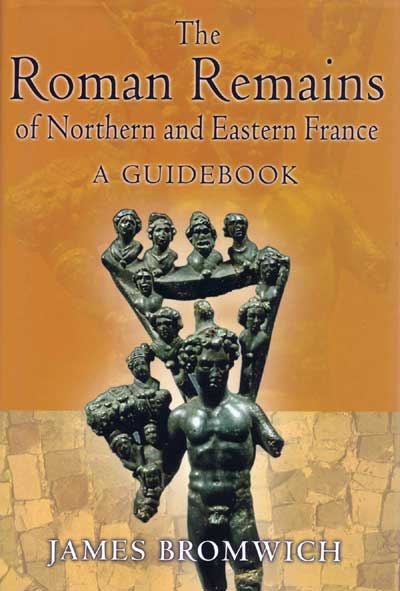 The Roman remains of Northern and Eastern France: A Guide Book by James Romwich published by Routledge (£75) is an admirable book apart from its rather ridiculous price. It covers an area hinging on Lyons, covering Lyons itself, and Paris to the west and Grenoble to the south. It is very much along the lines of the author's earlier book, The Roman Remains of Southern France – now available in paperback for a more reasonable £20.99. It takes four main areas and then describes some 20 or so sites in each in some considerable detail and, as far as I can see, with considerable authority. The author is something of a mystery figure – he is clearly not an academic, but an enthusiast who has tramped all the sites himself, taken lots of photos and managed to acquire copious and excellent site plans.
I imagine that this is the part of France which most of our readers pass through on their voyage further south, but this book provides an excellent reason to tarry and look at some of the local remains; let us hope that it is later published in paperback at a more reasonable price.
---
This article is an extract from the full article published in World Archaeology Issue 8.
Click here to subscribe