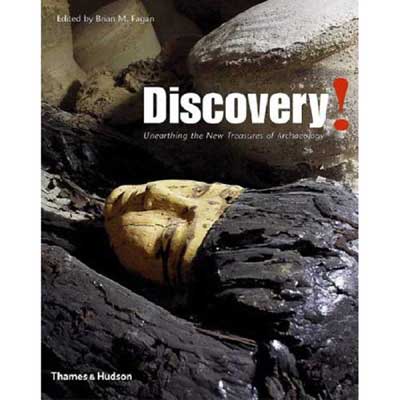 Where Brian Fagan was once a lone pioneer as a writer of popular archaeology, the discipline now has numerous accomplished communicators. This book benefits from the contributions of 60 such researchers who report on their own recent work in the field and the laboratory.
The result is a series of first-hand accounts of finds so fresh that excavation is, in some cases, still going on. Such is the case of the 15 well-preserved Roman ships found in Pisa, their decks strewn with remains of their cargoes and equipment. So too for the astonishing site at Göbeki Tepe, in south-eastern Turkey, where a series of T-shaped pillars has been found, carved with snakes, scorpions, lions, wild cattle and wild boar. The latter poses the hot question: why, on the eve of the Neolithic agricultural evolution, was this upper Palaeolithic community so preoccupied with wild and dangerous animals?
The scope of the book is global, beginning with Chris Stringer's accounts of recent fossil human finds from Georgia, Chad, Spain, and the Indonesian island of Flores and ending with the recovery of American civil war wrecks and the first prototype submarine. En route, we encounter such spectacular discoveries as the Nebra sky disc, the early Maya maize god murals found in Guatemala in 2001 and the tomb of the 'Prittlewell Prince' (possibly Sabert, nephew of King Ethelbert of Kent who died in AD 616) buried with gold belt, Coptic flagon and lyre. There is also a final section on new techniques – including what archaeology is learning from DNA, climate studies and medical science. The whole book is generously illustrated with crisply detailed pictures.
Brian Fagan (in association with his collaborator, Colin Ridler, the long-standing editor of Thames & Hudson's award-winning archaeology list) has produced a book that will appeal to both seasoned archaeologists and absolute beginners.
Review by Chris Catling, Contributing Editor of Current Archaeology.
---
This article is an extract from the full article published in World Archaeology Issue 27. Click here to subscribe