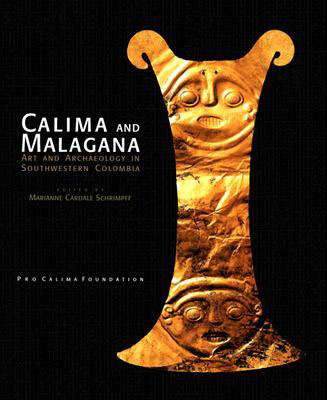 Calima and Malagana is a luxuriously-presented book that offers the fruits of nearly a quarter century of research in the Calima and Cauca valley of Colombia; and is written and edited by the very archaeologists who have pioneered archaeological investigation in the area.
This corner of Colombia – the subject of an article in CWA 14 – shot to international fame in the 20th century because of its boon of spectacular pre-Colombian gold items. But, since most of these objects were uncovered by locals in search of booty to elevate them from a life of economic depravation, the archaeology suffered. The ancient sites were ravaged, archaeological contexts destroyed, and the chronological sequence remained something of a mystery.
How to deal with this? The looters had fixated on the gold, but had generally left other aspects of the material culture, notably the pottery. The archaeologists therefore decided they would focus on attempting to link the pottery style with the gold style to establish a cultural sequence and to thereby chronicle the changes in ideologies, as well as of the landscape and the human use of it.
Their book takes us through the archaeological sequence established by the team – from the earliest inhabitants right through to the pre-Hispanic period. As one travels through this definitive synthesis one is aided by maps and timelines. This allows us to enjoy the charm, and often the exhilarating beauty, of the artefacts: from the delightful pottery figurines of insolent monkeys, or this giggling human figure (left), to the exquisite sheet-gold human faced masks.
Of course, the archaeological record is very distant and different from the West's European or Middle Eastern (Biblical) heritage. But it is in this difference that one's interest is spiked, as one is drawn into a world of highly creative, culturally wealthy, and compelling people.
---
This article is an extract from the full article published in World Archaeology Issue 17. Click here to subscribe