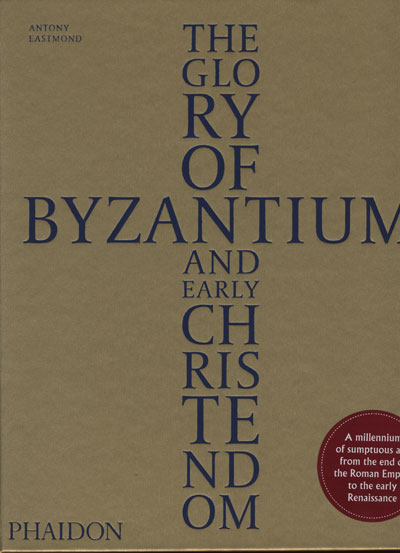 The Glory of Byzantium and Early Christendom
Antony Eastmond
Phaidon Press, £59.95
ISBN 978-0714848105
Spanning the 4th-15th centuries, from the late Roman Empire to the Renaissance, the Byzantine Empire witnessed colossal cultural changes. Nowhere are these shifts reflected more clearly than in the art of its inhabitants, which sheds light on their interests, social structures, and beliefs.
While Byzantine art is typically associated with solemn-eyed icons and gold-adorned churches, this lavishly illustrated book catalogues a huge range of artefacts and artistic media, from statues and sarcophagi to technicolour mosaics and jewellery, showcased in stunning photographs accompanied by concise discussions of key features.
There is a particular emphasis on religious art, and the objects are arranged chronologically, tracing the rise of Christianity from a persecuted minority sect to the official religion of a vast and powerful empire. There are some secular works included, however, notably a lovely 6th-century mosaic depicting children 'playing at chariot racing', pushing wheels on sticks before them as they run. Another striking work is a 4th-century portrait of an elegant lady showing off her jewellery collection. While her face is depicted with sensitive realism, her head is surrounded by a glowing halo – not yet adopted as a symbol of divinity, but rather marking her elite status. Both informative and a feast for the eyes, this sumptuous book is a pleasure to pore over.
---
This article is an extract from the full article published in World Archaeology Issue 59. Click here to subscribe