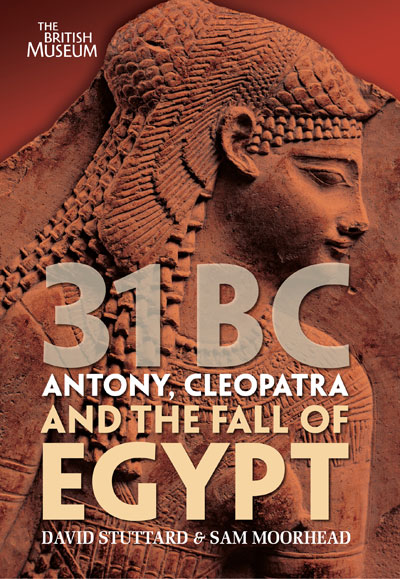 David Stuttard and Sam Moorhead
The British Museum, £9.99
ISBN 978-0714122748
Whatever you think about the story of Antony, Cleopatra, and the viper, think again. The legend, told and retold for centuries, is far removed from reality. As ever, truth is more fascinating than fiction. Antony was a vain, womanising lush prone to self-pity; Cleopatra was an educated and pragmatic politician prepared to use whatever was at her disposal – including her womanhood – for the good of Egypt. With clarity, wit, and keen attention to historical fact, the authors systematically debunk the old myths. And who was responsible for such lies? The victor, Octavian, a cold-hearted and calculating spin-doctor driven by a ruthless desire for power. Since that fateful day in 31 BC, his propaganda has clouded our version of events, and inspired writers – and filmmakers – to perpetuate the fantasy. Stuttard and Moorhead pack the text with colourful detail and perceptive insight, presenting the history of this turbulent period with deceptive simplicity. Oh, and the bit about the viper? Seems that was Octavian's doing, too.
---
This article is an extract from the full article published in World Archaeology Issue 54. Click here to subscribe