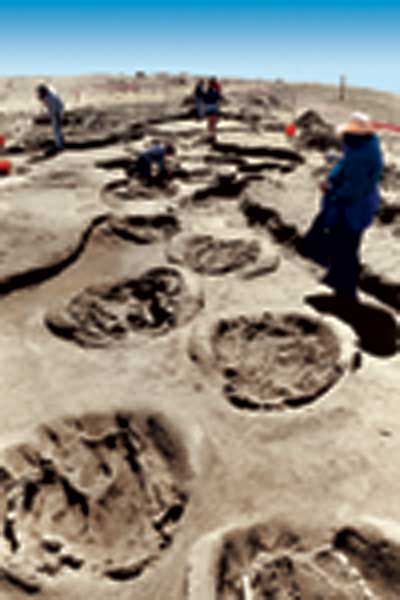 Teresa Manera de Bianco: Ancient Footprints
A second Laureate, Argentine palaeontologist and geologist, Teresa Manera de Bianco, has been preserving prehistoric animal tracks at a unique palaeontological site.
She has been struggling to save a unique collection of animal footprints made 12,000 years ago. The 3km-long site is now part of the Atlantic coastline near Manera's home, but 12,000 years ago it was an inland pond teeming with birds and mammals. Covered for thousands of years by sediment, today the site is under threat from rising sea levels and thousands of tourists.
Confronting technical challenges and government bureaucracy, Manera is racing against time to preserve the footprints in latex casts that will provide scientists with important clues about the life of animals that once roamed the pampas.
---
This article is an extract from the full article published in World Archaeology Issue 9. Click here to subscribe