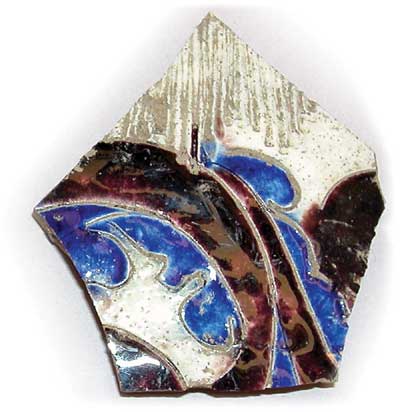 If you are an archaeology professor looking for somewhere to dig as a training exercise, where better to look than your own backyard? Especially if that yard happens to occupy the site of Old College – the oldest university building in the US – and of Harvard Indian College founded in 1655 to help the University fulfil its mission to educate 'the English and Indian youth of the country in knowledge and godliness' Thus it was that archaeology students at Harvard joined forces with staff from the Department of Anthropology and the Peabody Museum of Archaeology and Ethnology, with support from the Harvard University Native American Program, to try and find out what it might have been like to be a student at Harvard in the 1600s.
First, a ground-penetrating radar survey suggested a high concentration of artefacts and possible foundations at the south-west corner of Harvard Yard. Disappointingly, this turned out to be debris from the construction of Matthews Hall in 1871. Slightly further east the project team had better luck when they found 18th and early 19th centuries middens whose contents included re-deposited 17th century material.
Among the midden deposits were five pieces of printer's lead type which could have come from the Harvard printing presses, the first in the colonies. Harvard printed the first books in North America, including a Bible in the local Algonquian language, and the presses are known from historical records to have been housed in the College President's House and at the Indian College. Roof tiles, glass and lead from leaded windows were also found, as well as domestic rubbish, including pottery, glass bottles, a pipe stem and animal bones. All seem to date from around the time that the Old College and Indian College were dismantled at the end of the 17th century. One intriguing find was a fragment from an Iberian majolica vessel, which Harvard pottery expert Dr Christina Hodge says 'raises interesting questions of illicit trade, as British colonists' trade with countries other than England was heavily restricted at that time'.
Dr William Fash, who is supervising the excavations, says that pottery like this helps to 'debunk historical accounts'. He adds that 'we hope the excavation will provide a richer view of what life was like for both Native and non-Native American students at Harvard, and that it will allow today's students to become actively engaged in the process of writing or rewriting the history of their own institution.'
---
This article is an extract from the full article published in World Archaeology Issue 28. Click here to subscribe