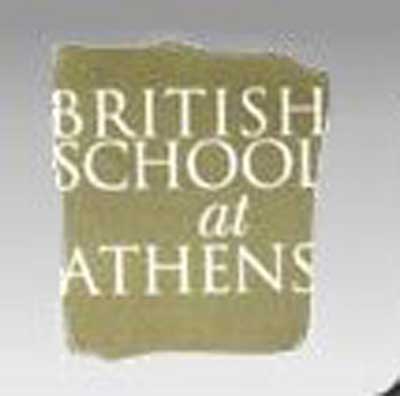 Increasingly, the School (its Officers and Council) have to keep a close eye on changes in the 'research environment' in the United Kingdom, for the very simple reason that we are largely funded by the Academy, and that the Academy itself is subject to changing winds from Whitehall (in particular the Office of Science and Technology, now re-named the Office of Science and Innovation). Anyone who doubts quite how dirigiste state funding for the Arts and Humanities now is should take a look at the AHRC (Arts and Humanities Research Council) website (www.ahrc.ac.uk) – and the AHRC too is something we have to keep an eye on. Two of our disappointments this year were our failure to be awarded 'Academic Analogue' status by the AHRC, and our unsuccessful bid for support from the Academy for the 'Connectivity across the Mediterranean' project we had put The Iraq School forward together with other institutions supported by BASIS, the British Academy's Board for Academy-Sponsored Institutes and Societies.
These clouds do however have silver linings. First, as a result of both applications, there is wider recognition in both the AHRC and the Academy that the School's role in the promotion of Hellenic Studies and in our understanding of the prehistoric, ancient and medieval Mediterranean is a vital one. Both bodies are sympathetic to the School recovering the 'full economic costs' of any major research project with which it is involved (even though such projects have to be channelled through a UK university), and have agreed to help in other ways. We have been encouraged to develop other joint projects, both with UK HEIs (one such application to the AHRC has already been made) and with other institutions supported by BASIS in the future, and the 'Connectivity in the Mediterranean' project can and should be revived.
We can sense the drift of state funded research from two developments in the Academy. First is the appointment of Robin Jackson as Chief Executive, replacing Peter Brown as Secretary. Like Peter Brown, Robin Jackson is, by education, a classicist, but that does not mean he has any sentimental regard for the classics, or any truck with amateurism.
Another sign of the times is the request from the Academy that we come up with 'performance indicators', quantitative means by which our effectiveness as an institution can be judged. I am confident that, on almost all of the indicators I have proposed to Council, the School performs very well indeed.
On a rough estimate, about 95-98% of our permit applications for fieldwork, study and sampling are granted (including some for unpublished Greek material); a steady stream of publications is produced every year; our academic esteem, as measured by the citation of School publications and the work of its academic officers, is high; and we manage our slender financial resources extremely well.
---
This article is an extract from the full article published in World Archaeology Issue 22. Click here to subscribe