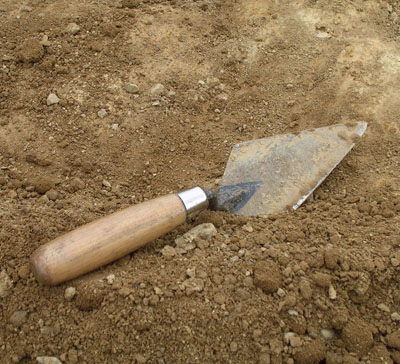 A 500 year old mummy of a child recently unearthed in South Korea may provide clues on how to combat the killer disease hepatitis B.
This is the first time that samples of hepatitis B have ever been found on a mummified body. When the virus was discovered in the liver of the mummified child, researchers at Dankook University and Seoul National University invited Hebrew University's Prof. Mark Spigelman to South Korea to verify the findings.
Until recently, no one even knew that mummies existed in Korea. Korea has an ancient tradition of ancestor worship that carries the belief that at death the soul rises up and the body has to go back to its natural components, without interference by external elements. This meant that mummification was an anathema in Korean culture. However, with the take-over of the neo-Confucianist Joseon Dynasty in 1392, changes were made to the former Buddhist burial practices. In the new burial process the body would be lain on ice for three to 30 days during mourning. It would then be placed inside an inner and an outer pine coffin surrounded by the deceased's clothes. Finally the coffin would be covered in a lime soil mixture. 'In some cases, this inadvertently resulted in extremely good natural mummification,' said Spigelman. The child's excellent condition means that Spigelman and his colleagues from the Liver Unit at Hadassah University Hospital-Ein Kerem in Jerusalem plus an international team are able to study the 500 year old hepatitis B genome. Their aim is to see if there have been any significant changes over this time. Was it already hepatitis B half a millennium ago? Or was it later on that the disease split from 'X' and became A and B? 'Was it already evolved back then? That's what we don't know', explained Spigelman. 'Knowing what a virus did 500 years ago helps us understand what it will do as it continues to evolve, and this will ultimately alter the practice of public health officials in combating it.'
Spigelman is already known for his pioneering studies of ancient diseases found on mummified bodies from Hungary to Sudan in his quest to provide answers to the development of diseases affecting us today, such as tuberculosis, leishmania and influenza. Hopes are high that the Korean mummies will provide yet more crucial information for modern medicine.
---
This article is an extract from the full article published in World Archaeology Issue 26. Click here to subscribe