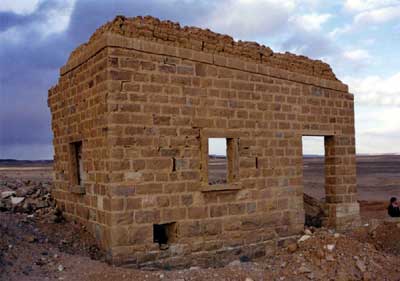 Is there anything new to be said about Lawrence of Arabia? Ever since he was 'discovered' in 1918 by the American journalist Lowell Thomas and turned into one of the 20th century's first and greatest celebrities, T E Lawrence has always been in the news. Though he was involved in nothing more than 'a sideshow of a sideshow' (his words), his exploits in the desert, fighting alongside the Arabs against the Turks during the First World War, were the stuff of legend. Thomas, the journalist, saw the potential immediately. Charged by the American government with getting good pro-war copy to inspire the public at home, Thomas had gone first to the Western Front. Horrified by the mud and blood of the trenches, but alerted to a more 'romantic' war in Palestine, he then headed east – and found Lawrence, the ideal material from which to cast a modern hero in the Homeric mould.
Debate has raged ever since, fuelled above all by Lawrence himself. The claims made in his famous war memoir, Seven Pillars of Wisdom, and in two 'authorised' biographies written by friends – Robert Graves and Basil Liddell Hart – have invited endless critical attention. Lawrence's reclusive and eccentric postwar lifestyle, and his early death in a motorcycle accident, deepened the mystery. Books and documentaries continue to pour forth. David Lean's epic movie is regarded by many as one of the cinema's great masterpieces. The Imperial War Museum has just held a major exhibition to mark the 70th anniversary of Lawrence's death, and three new books have been published in association with it. Surely there is nothing more to say?
It would seem there is. For one thing, Michael Asher's 1998 biography, Lawrence: the uncrowned king of Arabia, is perhaps the best ever written, and is certainly packed with new insight. Asher, a former Parachute Regiment and SAS soldier, has drawn attention back to Lawrence the soldier, describing the capture of Aqaba, for example, as 'one of the most daring raids ever attempted in the annals of war' and 'an original and audacious plan – the model for all the deep penetration raids later undertaken by Special Forces units throughout the century'.
But very little is known about this or any other of Lawrence's military operations save what he tells us himself. How much of his testimony is true? How great was his own role compared with that of others? What was the scale and character of the military challenge he faced? Surprisingly, perhaps, for events so recent, it is archaeology that is most likely to add new information to answer to those questions. It is for that reason that we have set up the Great Arab Revolt Project.
The plans are ambitious. We envisage a ten-year project to investigate First World War archaeology in Jordan, culminating in the development of a major new heritage site and tourist attraction. In contrast to the Western Front, where considerable fieldwork has taken place, First World War remains in Jordan have never been systematically investigated. Indeed, until recently, the Jordanian authorities did not regard post-1750 remains as 'archaeology' at all. But not only are First World War remains linked with Lawrence, they are also of immense local importance, since the Arab Revolt of 1916-1918 largely created the modern Middle East, and in particular the Hashemite Kingdom of Jordan and its army. And the archaeology is rich, with a range of military landscapes, sites and artefact assemblages which can be contrasted with the more familiar evidence from the Western Front.
Our aim is to catalogue the visible remains (buildings and earthworks), to carry out surveys and trial excavations at a representative sample of sites, and to investigate one key site thoroughly and prepare it for display to visitors. We hope to involve local people fully in the project, and we are working in close collaboration with Jordanian colleagues. We enjoy the full support of HRH Prince Hassan, the Jordanian Department of Antiquities, and the Council for British Research in the Levant. We are now gearing up for our first full season – a pilot project of geophysics, metal-detecting, building survey, and trench excavation.
After two reconnaissance visits to Jordan in January 2005 and February 2006, we have four sites in mind: a set of fortified Hijaz Railway buildings (now abandoned and ruined); a former Turkish fort and Arab army base (in a town with a strong oral history tradition); a surviving Turkish trench complex (complete with fire-trenches, communication trenches, sandbagged dugouts, and gun-pits); and the site of the battle of Abu Al-Lissan (where the famous camel-charge featured in David Lean's movie took place).
Our project is now seeking participants. Are you ready for the adventure of a lifetime? If you are an enthusiast for Lawrence of Arabia and/or Middle Eastern archaeology, you could join us.
We have space for a limited number of volunteers with fieldwork experience, and also a limited number completely new to archaeology, on an expedition planned for late October to mid November this year. The total cost for two weeks – including flights, accommodation and food – is expected to be £1,750. Is this the holiday for you? If so, contact Dr Neil Faulkner on [email protected] or 01727 834844. (And even if you are not a digger, we would be delighted to hear from those interested in being involved as sponsors and supporters.)
Meanwhile, we at CWA plan to follow the twists and turns of the Lawrence of Arabia project. Our next instalment will report on what the team finds this autumn. Our issue editor at CWA is involved, and our website will carry news and updates from this trail-blazing project.
---
This article is an extract from the full article published in World Archaeology Issue 17. Click here to subscribe