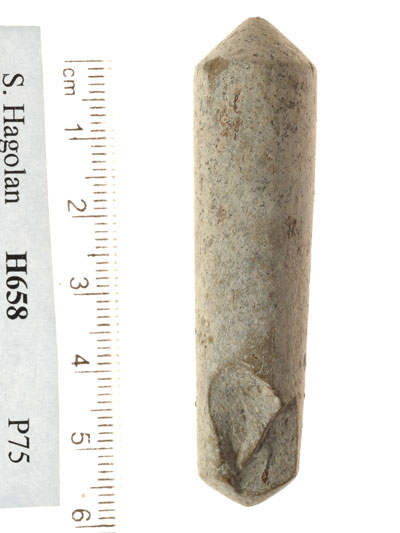 Clay cylinders from the Jordan Valley, traditionally interpreted as 8,000-year-old ritual 'phallic objects', have been reassessed as the earliest-known fire-drills.
There is evidence for humans making fire up to a million years ago (see CWA 53), mostly limited to the remains of the fires themselves, but Prof. Naama Goren-Inbar of the Hebrew University of Jerusalem says these artefacts provide direct evidence of how prehistoric fires were made.
Breakage patterns, burn-discolouration, and linear grooves suggest that the objects had been spun at high speeds – perhaps using a bow – to create friction and ignite timber, she said.
---
This article is an extract from the full article published in World Archaeology Issue 55. Click here to subscribe