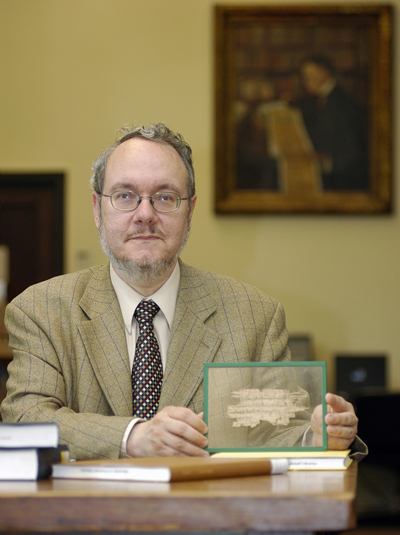 Everyday concerns in ancient Egypt still resonate today, according to the latest issue of The Bulletin of the American Society of Papyrologists, the journal of those who study texts on papyrus, mainly from ancient Egypt. New texts are continually being found, especially in museum and private collections, because antiquities dealers of the past would often separate papyri pages in order to increase the number of pieces they could sell.
Among newly discovered papyri covered in the latest issue of the journal is an IOU for a loan of money with the interest being paid in cabbages. Such payment in kind protected the lender from inflation, which was rampant in the ancient world after AD 275. Money features, too, in a letter from a priest of the hippopotamus goddess, Thoeris, negotiating a funds transfer between two banks, one of which is uncertain whether or not to accept the other's cheque.
An insight into the profession of gladiator comes in the form of a letter written around AD 300 and translated by Sofie Remijsen of Leuven University, Belgium, in which the writer describes visiting Alexandria in Egypt, when the Roman emperor, Diocletian, was also in the city. The letter's author was an amateur athlete and was selected to entertain the emperor in a pankration – a wrestling match. He did badly in this event and so challenged five others to a pammachon – an 'all-out fight' – in which he fought five rounds and won first prize.
Magali de Haro Sanchez, from Liège University in Belgium, has been translating ancient medical prescriptions, most of which seem to have been based on nothing more substantial than a magic spell: fever sufferers were frequently recommended to wear an amulet calling on the gods to protect the wearer from evil spirits.
---
This article is an extract from the full article published in World Archaeology Issue 45. Click here to subscribe