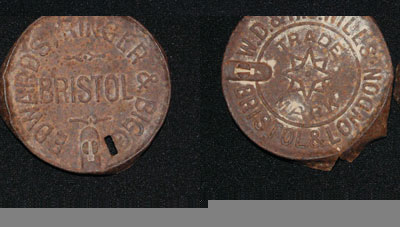 When Shakespeare wrote 'all that glisters is not gold', he meant that we should not be misled by mere appearances. But for those, like archaeologists, who specialise in the study of material culture, mundane objects can 'glister' with information.
In mid November 2009, in a wadi 20km south of Petra, working in a semi-desert region of Southern Jordan, a survey team found two rusty metal objects lying on the surface amongst the rust-coloured rocks covering the ground. Probably, the objects had been thrown away, perhaps out of a tent entrance, some 90 years ago. And there they had lain, unwanted and unnoticed – yet pre-loaded with cultural meanings awaiting the arrival of a story-teller.
The objects were tin lids, each less than 70mm in diameter. Nothing more. Yet they were capable of providing links between different worlds, between the Old World, the New World, and a Middle East that was then, at the time the lids were discarded, being recast in the fires of war and revolution.
The contents of the tins had their roots in the slave trade, for they were tobacco tins from Bristol, a city that grew fat in the 18th century on the 'triangular trade' that linked it with slave-raiding in West Africa and tobacco cultivation in the West Indies.
---
This article is an extract from the full article published in World Archaeology Issue 39. Click here to subscribe