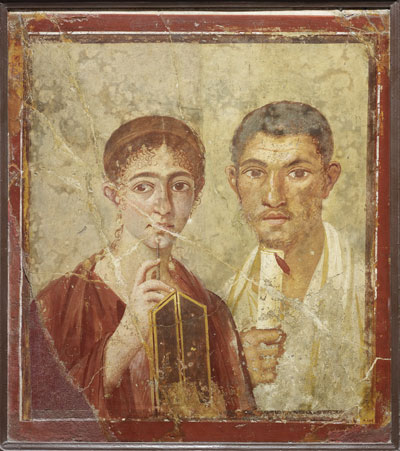 In December 2006, the New York Metropolitan Opera's performance of Mozart's The Magic Flute was broadcast live via satellite into 100 cinemas – a pioneering move quickly echoed by other ballet, theatre, and musical companies. Recent years have seen 'alternative cinema' embracing static art exhibitions, and now the British Museum has got in on the act with its own summer blockbuster: Pompeii Live.
Showing in 200 cinemas across the UK on 18 June, the broadcast offers a guided tour of the museum's ongoing exhibition, Life and Death in Pompeii and Herculaneum, in the company of expert presenters including historians Mary Beard and Bettany Hughes, and the exhibition's curator, Paul Roberts.
Although the film will showcase exceptionally well preserved artefacts from the two towns, frozen in time by the volcanic eruption that wiped out their populations in AD 79, this is not a disaster movie. Instead, emphasis remains on what the objects reveal about the daily lives of their owners 2,000 years ago.
After an introduction by the British Museum's Director, Neil MacGregor, viewers will follow a busy Roman street into a typical 1st-century house, exploring its rooms and garden. The broadcast will be intercut with specially made films showing the two archaeological sites today, as well as music, poetry, and performances of eye-witness accounts of the eruption.
Visit www.britishmuseum.org/whats_on/exhibitions/pompeii_and_herculaneum/pompeii_live.aspx to find your nearest cinema screening Pompeii Live. There will be a second broadcast on 19 June, tailored for school children working at Key Stages 2 and 3.
---
This article is an extract from the full article published in World Archaeology Issue 59. Click here to subscribe