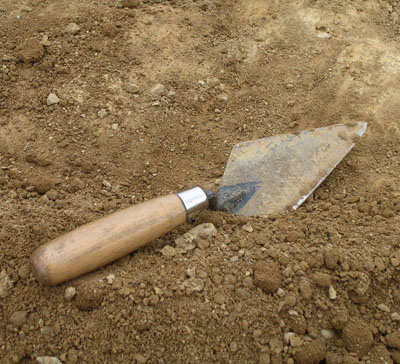 Ancient colour was the subject of a study published in the March 2008 volume of Antiquity, in which the authors announced that they had recreated an ancient blue pigment used in human sacrifice and other Mayan rituals from AD 300 and on up to Spanish colonial times.
A remarkable feature of Mayan blue is its longevity and durability: resistant to acid, solvent, heat and many forms of organic corrosion, samples found on pottery and murals show little evidence of colour deterioration after centuries of exposure to the harsh tropical climate of modern Mexico, Guatemala and Belize. Its use in the murals of the Temple of the Warriors at Chichén Itzà, and in contexts associated with priests, sacrifice and deities suggested that it was held in high regard.
But what was it? Not ground copper, lapis lazuli or azurite, as experiments over a decade ago established. The formula remained illusive until Dean Arnold, of Wheaton College, Wheaton, Illinois, came across a reference in the accessions register of the Field Museum of Natural History, Chicago, to a bowl containing a blue substance from the Sacred Cenote at Chichén Itzà.
Electron analysis of the bowl's contents revealed the Maya blue formula: a mix of copal (tree resin burned as incense), a clay mineral called palygorskite and small amounts of indigo leaves. Copal incense burns slowly and provides the sustained low heat found to be essential for the pigment's creation.
The authors conclude that the act of combining and burning the ingredients was part of a ritual in which the incense was offered to the rain god Chaak, who responded with the gift of Mayan blue, symbol of water. This gift was then, in its turn, used to anoint the precious offerings (including humans) offered back to the god by being thrown into the sacred well.
Supporting this theory are the large number of objects with blue paint on them that were retrieved from the Sacred Cenote when it was dredged in 1910, along with a layer of blue silt found at the bottom of the cenote, made of pigment washed off the sacrificial objects thrown into the well. •
---
This article is an extract from the full article published in World Archaeology Issue 29. Click here to subscribe