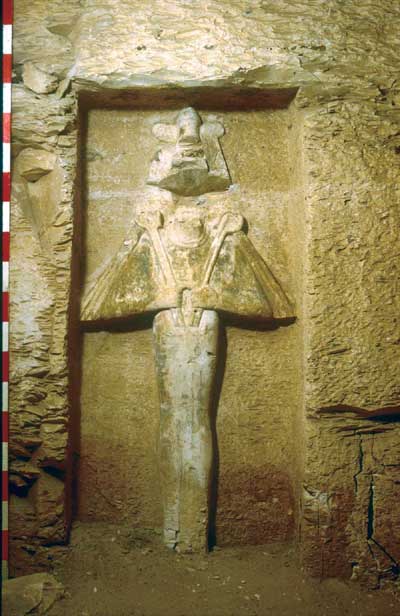 KV5 – which is tomb number five in the Valley of the Kings, is by far the largest tomb yet discovered in the valley: yet who built it, who was meant to be buried there, and why was it erected? Although the entrance has long been known, it was thought to be small and insignificant, and it was only in 1995 that Kent Weeks, professor at the American University in Cairo, discovered the extent of the tomb. In a major article, Current World Archaeology looks at how it was discovered, and who built it, and then at some of the problems of site management in the valley.
For further information see the website at www.thebanmappingproject.com.
The Valley of the Kings is at first sight an insignificant side valley that leads up into the hills on the west bank of the Nile, opposite the town of Luxor, which the Greeks knew as Thebes. It is here that the pharaohs of the Middle and New Kingdoms were buried. Was this because of the pyramid shaped mountain that looms over it as shown in this photo?
Plan of KV5.
The entrance is by the letter 5, where steps lead down into two small halls and then the larger pillared hall. From this the T-shaped corridor was discovered running deeply into the hillside. Subsequently two further corridors were found running down steeply under the modern road.
Note KV6, the later tomb of Rameses IX which leads down under KV5, and the later and even smaller tomb of KV55.
---
This article is an extract from the full article published in World Archaeology Issue 12. Click here to subscribe