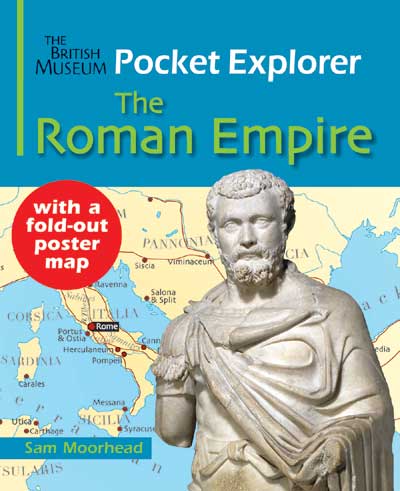 Instead of plastic toys that will be broken before Christmas dinner, how about one of the British Museum pocket series as stocking-fillers this year? Pitched at older children/younger teenagers, two new titles in the series have just appeared. Sam Moorhead takes us on a whistle-stop tour of the Roman Empire, sampling Gaulish wine, visiting the Greek games, gawping at high-tech wonders, and wallowing in the flesh-pots of the East. To help find your way around, there is a splendid fold-out poster map.
Richard Abdy, on the other hand, offers a dose of national service. His introduction to the Roman army covers organisation, tactics, officers, auxiliaries, equipment, discipline, and everyday life. Any volunteers? Believe it or not, the Roman Imperial Army was a 100% volunteer force. Earlier books in the series cover Greek and Roman gods, Roman history, Roman emperors, and the city of Rome. Recommended.
Chosen by Neil Faulkner, Romanist, and author of books including The Decline and Fall of Roman Britain and Rome: empire of the eagles.
---
This article is an extract from the full article published in World Archaeology Issue 32. Click here to subscribe