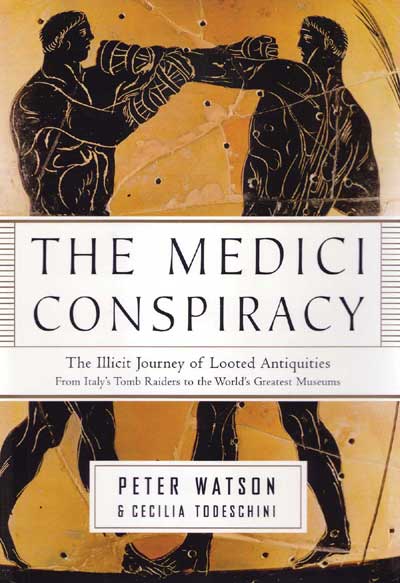 Peter Watson and Cecili Todeschini
Public Affairs Books £15.99
This is very much a Cowboys and Indians sort of book chronicling the trial of Giacomo Medici in Italy in 2003 with lots of provocative headlines such as 'Collectors are the real looters'. Peter Watson is a former writer for the Sunday Times and the book is constantly exciting. It reads like a series of newspaper articles strung together, which soon leaves the reader somewhat punch drunk. It is all very exhilarating, but one does just wish that occasionally he and his collaborator might stop to wonder whether it might not be the laws of Italy (fascist in origin) which perhaps form the root of the problem.
It seems clear that the present antiquities systems round the world are not working – looting exists almost everywhere. It is surely the systems that are at fault: the time has come to re-examine those systems and start again, and the place to start looking is here, in England.
---
This article is an extract from the full article published in World Archaeology Issue 19. Click here to subscribe