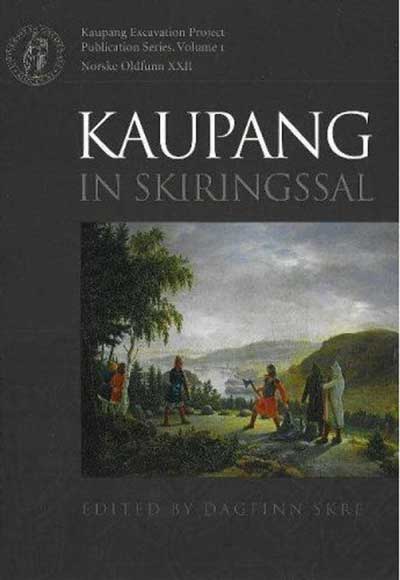 Kaupang in Skiringssal (Kaupang Excavation Project Publication Series, Volume 1 – Norske Oldfunn XXII)
edited by Dagfinn Skre
Aarhus University Press, £39.95 (hb)
Chosen by Prof. Richard Hodges, Williams Director, University of Pennsylvania Archaeology & Anthropology Museum.
The greatest compliment that can be paid to this volume is that it bears comparison with Holger Arbman's great monographs on the Viking emporium of Birka (Sweden) published in the 1940s.
Taking its bearings from Charlotte Blindheim's ground-breaking 1950-74 investigations at Skiringssal – Kaupang, which were finally published by 1999, a new campaign was launched deploying modern methodologies.
Dagfinn Skre set out to define the port that Othar described when visiting King Alfred's court in the 890s. Skre concludes that Kaupang was founded by the king of the Danes around AD 800 and along with the early Viking towns of Hedeby (Germany) and Ribe (Denmark), it represented a trading-place on the limits of the then Danish kingdom. His reading of the poem Ynglingtal affirms his interpretation that this part of south-west Norway lay within Danish territory from c.800-950.
This huge volume offers insights on an especially rich region in the Viking Age and as such is a majestic contribution to the study of urbanism in this period.
---
This article is an extract from the full article published in World Archaeology Issue 26. Click here to subscribe