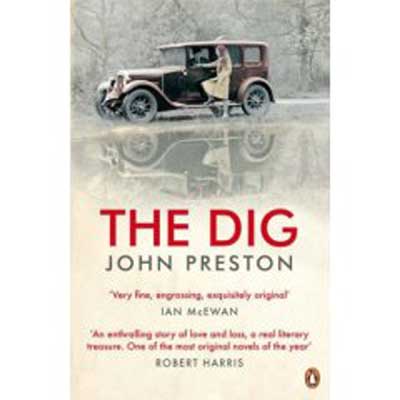 John Preston's The Dig, a story about the excavation of the Anglo-Saxon site of Sutton Hoo, has now been published in paperback.
It captivated me with its elegy for a great excavation, and the troubled and somewhat complex characters surrounding it. Anyone who has read Angus Wilson's Anglo-Saxon Attitudes (1956) as well as the extraordinary field reports on Sutton Hoo, should read this new iteration of the celebrated excavation.
As it happens, I met Peggy Piggott (a leading character in The Dig, wife of famed archaeologist Stuart Piggott, and, indeed, the author's great aunt) when I was an impressionable teenager. She lectured at our village archaeology society and afterwards came home for coffee. The magic of Sutton Hoo still stuck to her as she described the privilege of being the lightest and smallest and, therefore, the fortunate excavator to be placed into the extraordinary funerary chamber in the funerary boat. I recall, too, her love for her teacher, Gordon Childe, whose latest meal always tended to lie dribbling stratigraphically down his tie and shirt.
This eloquent yet sad book brings the complex social issues of British archaeology in the pre-1970s to life. More to the point, Basil Brown, the discoverer of the ship, rightfully emerges as a modest hero.
Chosen by Richard Hodges, director of the University of Pennsylvania Museum of Archaeology and Anthropology.
---
This article is an extract from the full article published in World Archaeology Issue 32. Click here to subscribe