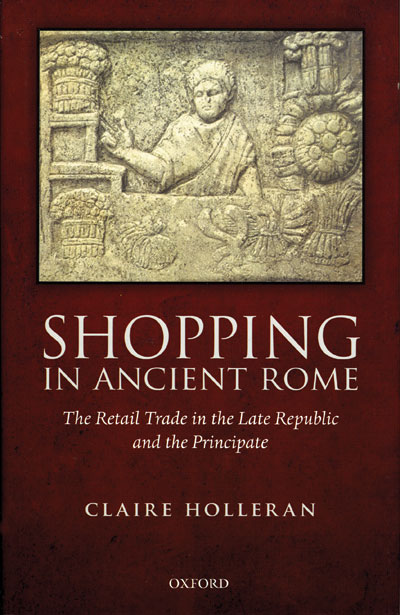 By Claire Holleran
Oxford University Press, £65.00 ISBN 978-0199698219
Researching for her PhD thesis, Holleran soon identified a gap in the study of Ancient Rome: retail trade. This excellent monograph fills that niche. The author paints a picture of a densely populated pre-industrial Rome in which most inhabitants were not landowners and so relied on their markets for subsistence. Social class and retail, she asserts, were mutually influential.
This concise yet detailed book combines archaeological excavation with literary sources. Different social demographics are carefully considered throughout, including Rome's 'middling' population – who existed somewhere between the peasants and the elite – and peasant farmers, who could sell their surplus products at the nundinae (periodic markets). We are given a wonderful account of lavish banquets held by hosts keen to display their wealth without appearing too extravagant – 'luxury' was deemed a corrupting force that made men weak, effeminate, and greedy.
Don't let the title – or the price – put you off: engagingly written yet thoroughly researched, this book is as relevant to the serious academic as it is accessible to the general enthusiast.
---
This article is an extract from the full article published in World Archaeology Issue 55. Click here to subscribe