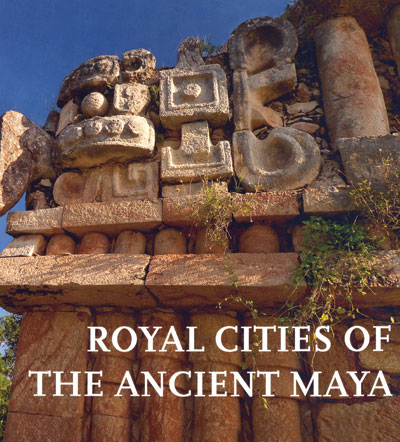 Michael D Coe
Thames and Hudson, £29.95
ISBN 978-0500970409
The 3rd to 13th centuries AD saw a great flourishing of Maya culture, marked by the construction of cities and temples of astonishing complexity and beauty. In this new publication, Michael D Coe, one of the foremost Mesoamericanists and Professor of Anthropology, Emeritus, at Yale University, leads readers on a masterful tour through some of the most important sites, tracing the civilisation's rise and fall through their great royal cities.
His light, conversational prose – deceptively sparse but absolutely crammed with information – makes this comprehensive overview an accessible and enjoyable read, taking in the latest archaeological evidence, as well as new interpretations of artefacts, reliefs, and murals. Fascinating insights into the rise and fall of powerful – and enigmatically named – dynasties, through political intrigues and the increasing importance of ritual warfare, are accompanied by anecdotes drawing on decades of experience in the field, together with extracts from the accounts of the first European explorers to visit these sites.
Throughout, the book is sumptuously illustrated with Barry Brukoff's photographs of colourful friezes and ruins rising majestically out of the forest, and there are a number of panoramic fold-out pictures that are truly breathtaking. This authoritative survey of a remarkable civilisation is a real treat. CH
---
This article is an extract from the full article published in World Archaeology Issue 56. Click here to subscribe