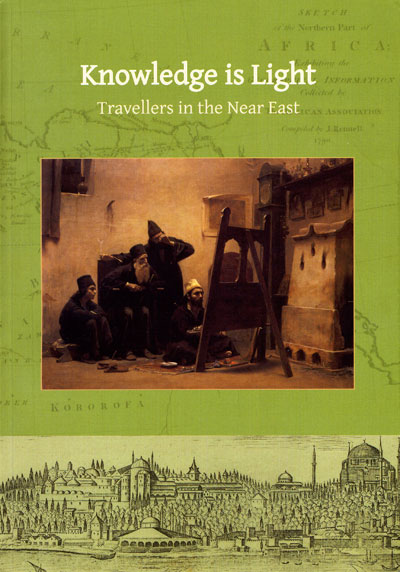 Centuries before the gap year and package holiday became cultural staples, Western travellers were making long – and often dangerous – journeys abroad, seeking knowledge, wealth, and adventure.
This collection of papers by the Association for the Study of Travel in Egypt and the Near East gives a fascinating and deeply personal insight into the activities of these daring proto-tourists through their letters and diaries. They are very much of their time – quite shocking by today's standards – in their attitudes towards other cultures: 17th-century chaplain John Covel speaks scathingly of 'nasty beastly little Jewes', while other travellers call Islam a 'damnable doctrine', 'a hodgepodge of sundry religions', and even 'witchcraft'.
Yet the 17th century also marks the beginning of a more scientific approach. Tourists did not just visit sites: they sketched monuments, transcribed inscriptions, and drew maps. James Rennell, an 18th-century scholar fascinated by 'mathematical geography', presented a paper to the Royal Society in 1791 entitled: On the rate of travelling as performed by camels: and its application, as a scale, to the purposes of geography.
Other colourful characters include Willey Reveley, a cantankerous architect who complains of 'wretched inns' and beds 'full of bugs', and dismisses the entire population of Crete as 'the most lying, thieving, execrable wretches possible to imagine'. His travels were not entirely miserable, however, as in Constantinople he was caught in flagrante with an English merchant's daughter. The couple fled, pursued by the girl's irate father, and were married the following night.
Further essays discuss 19th-century tourism in the Holy Land, with an endearing portrait of three young clergymen exploring Egypt and Palestine with all the enthusiasm of modern sightseers, and reveal an intriguing fascination with Albanian costumes.
Accessibly written with generous bibliographies for those inspired to read further, this anthology offers a concise and often surprising introduction to a time when the world was a larger and more mysterious place.
---
This article is an extract from the full article published in World Archaeology Issue 49. Click here to subscribe