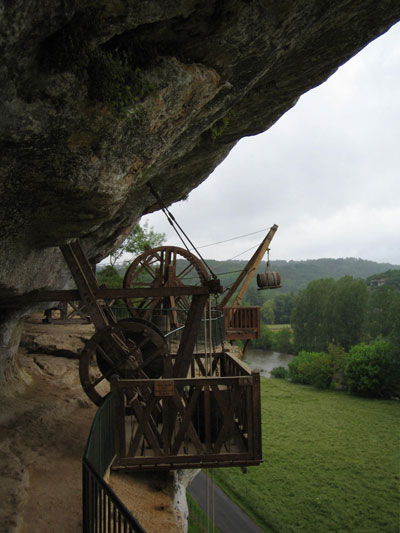 Périgord possesses two superlative assets: unrivalled rock art and matchless cuisine. The two seem utterly incompatible: after all, it stretches one's imagination to associate archaeologists of early humans with discerning culinary matters. In essence, these archaeologists are manqué fossil hunters, gripped by the metrics of fragmentary bones and stones. Yet again, perhaps for all their stoic patience in half-lit cavernous conditions, there is a need for the extraordinarily good food of Périgord, bringing aroma, colour and flavour into a task which appears less like archaeology and more like mining. Well, after a week in Périgord, in search of the Palaeolithic and its fine fare, I have to admit I was not disappointed by the cuisine, but more significantly, I was thoroughly disabused – by an exalting experience – of my tacit disdain for my friends who delve into rocks and monkeys.
Périgord is the capital of the Palaeolithic. It is as though every early human passed through these deep gorges cloaked by ample woodland, guarded by picture-postcard castles. The centre-piece of this landscape, of course, is the River Dordogne, a passage as wide as the Thames, which appears listless and benign but judging from those kayaking, has a deceptive current. Blissful is the word that comes most commonly to mind. But, to be candid, neither of the two great archaeological centres – Les Elyzies-de-Tayac and Lascaux – match up to to the sublime majesty of the surrounding countryside. Les Eyzies is the capital because clinging to the rockface in this narrow defile is the Musée National de Préhistoire – a starting-point (though closed on Tuesdays) for any adventure in this region. With the river Vézère on one side and a towering massif on the other, the road and ribbon-like town are squeezed into an impossible series of terraces, with the National museum discreetly occupying an earlier castle on the uppermost terrace. Here I came to meet Dr Alain Turq, Deputy Director of the Museum, and a veteran excavator of numerous caves in the region.
---
This article is an extract from the full article published in World Archaeology Issue 39. Click here to subscribe
Enjoyed this article? Click here to read more by subscribing to CWA magazine.