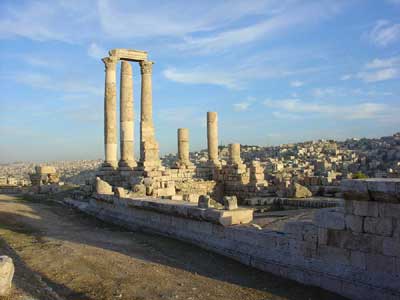 Jordan is one of the up and coming tourist destinations for the archaeological traveller. Immediately after the last issue of Current Archaeology was completed, the two senior editors took the opportunity to fly to Jordan where they hired a car and drove around the country, chasing up articles for future issues. In Issue 3, they give a brief foretaste of the articles they have in target, and describe some of the other sites that they visited, notably the reconstructions at the neolithic village of Beidha, the new archaeological park at Madaba, and the stunning Roman city of Jerash – and how they saw, but failed to reach the best preserved Roman fort in the world, at Qsar Bshir.
---
This article is an extract from the full article published in World Archaeology Issue 3.
Click here to subscribe
Enjoyed this article? Click here to read more by subscribing to CWA magazine.