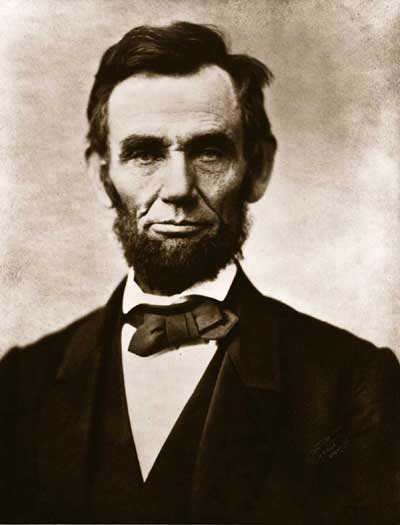 'Historical archaeology in the United States is fairly recent,' says Robert Mazrim, archaeologist with the University of Illinois Transportation Archaeological Research Program (ITARP). 'Even protecting the sites is extremely difficult. For every site we locate, 20 are destroyed by bulldozers.' Vestiges of a brick clamp adjacent to the store in Salem.
Frontier archaeology
Mazrim, who is currently studying French settlements in Central Illinois, is director of the Sangamo Archaeological Center, near New Salem at Salisbury, Illinois, which vaunts America's largest archaeological collection of the frontier period. He is also the author of The Sangamo Frontier, History & Archaeology in the Shadow of Lincoln (University of Chicago Press, Chicago, London, 2007).
That area and neighbouring Springfield, the Illinois capital, are of special interest because the family of Abraham Lincoln (1809-1865) had settled on a farm in Central Illinois in 1830. At 22 years of age, Lincoln set out alone for Salem, built around a gristmill on a bluff overlooking the river. The town had been mapped (platted) only in 1829. Arriving by flatboat up the Sangamo River, the future president of the United States found work at Salem as a store clerk and studied law or read Shakespeare whenever he could. He then went on to practice law in Springfield before launching the political career that would transform him into the tragic, central figure of American national mythology.
Today's archaeological excavations are forcing the revision of a few pages of Lincoln's life, beginning at New Salem, a repro log cabin village built in the Depression-era Thirties under Roosevelt's Works Projects Administration (WPA). It was believed that Lincoln owned no property, but new-found documentary and archaeological evidence show this was incorrect: he owned a half interest in the store where he clerked, which included a separate storehouse and a brick kiln, as Mazrim's excavations demonstrate. He explains: 'The store where Lincoln clerked was less primitive than the 1930s replica portrays – more modern, better finished, more formal.' From the site of the store, excavators unearthed a slate pencil, a hand-forged iron chain and pottery fragments. 'Finding that pencil was as close as we're going to get to an artefact relating to Lincoln's life at New Salem,' says Marzrim.
---
This article is an extract from the full article published in World Archaeology Issue 34. Click here to subscribe