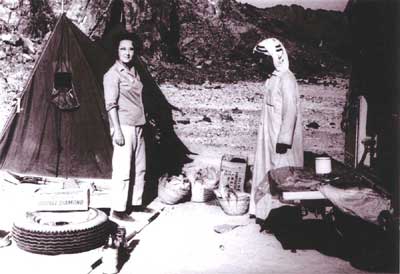 Was there any connection between the Indus civilisation and the great civilisations of Mesopotamia? Beatrice de Cardi whose 90th birthday is celebrated in Current World Archaeology, devoted her scholarly career to answering this question.
She has had a long and exciting career starting before the War as one of Sir Mortimer Wheeler's assistants on the Maiden Castle excavation and then becoming the first secretary to the Council for British Archaeology, followed by intensive research in her retirement.
Her work also took her to the Gulf States where she was one of the first archaeologists to explore the archaeology of Qatar, Oman and particularly the Emirate of Ras al-Khaimah. Here she stands at the entrance to one of the Shimal tombs in Ras al-Khaimah which contained material from Pakistan's Indus Valley civilisation – proof that there were connections between this area and the Indus Valley civilisation.
---
This article is an extract from the full article published in World Archaeology Issue 10. Click here to subscribe