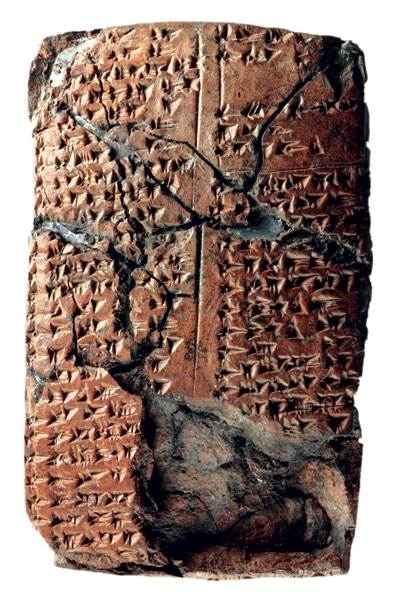 News breaking as we go to press that archaeologists have discovered an unknown language dating back 2,500 years to the days of the Assyrian Empire will not surprise CWA readers, who were given an early exclusive by Dr John MacGinnis in his feature on the ancient site of Ziyaret Tepe in Turkey (CWA 50).
He and his team uncovered a clay cuneiform tablet with a list of women's names, most of which belong to a so-far unidentified language. One theory being explored is that it is Shubrian – the indigenous language spoken in the Tušhan area – and that the women were brought in from this part of the empire for service in the Assyrian court. See www.world-archaeology.com for the full story, and links to Before the Flood: startling finds from the Tigris Basin (CWA 50).
---
This article is an extract from the full article published in World Archaeology Issue 53. Click here to subscribe
Enjoyed this article? Click here to read more by subscribing to CWA magazine.