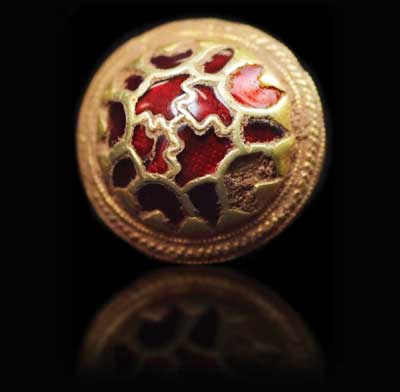 In scenes reminiscent of the queues of 1972, when Tutankhamen's treasure was exhibited at London's British Museum, thousands of people patiently stood in line outside the museum in the English city of Birmingham in early October for a glimpse of a newly discovered hoard of Anglo-Saxon gold. Artefacts from that period in the 'Dark Age' of European history, the years after the breakdown of the western Roman Empire from the 4th century AD, when people were on the move, looking for opportunities to seize land or simply survive, are very rare indeed. Books on Anglo-Saxon art are often based on a handful of examples. This hoard consist of more than 1,346 items, of which 655 are of gold and 504 of silver; no wonder archaeologists say that the find is going to rewrite Anglo-Saxon history.
---
This article is an extract from the full article published in World Archaeology Issue 38. Click here to subscribe
Enjoyed this article? Click here to read more by subscribing to CWA magazine.