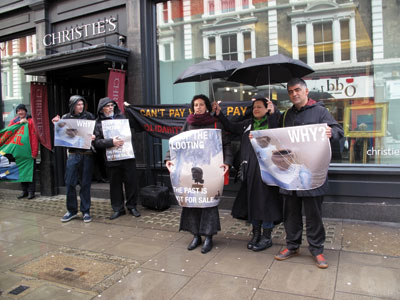 Greek archaeologists picketed a recent auction of antiquities at a London auction house in protest against cuts to state heritage services in Greece. Ten demonstrators stood outside Christie's during the sale of Egyptian, Greek, Mesopotamian, and Roman artefacts, holding placards with images of shattered museum cases.
---
This article is an extract from the full article published in World Archaeology Issue 53. Click here to subscribe
Enjoyed this article? Click here to read more by subscribing to CWA magazine.